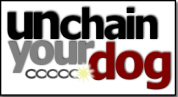 POEM OF A NEGLECTED DOG
I wish someone would tell me
What it is I have done wrong,
And why I must be chained outside
And left alone so long.

They seemed so glad to have me
When I came here as a pup,
There were so many things we'd do
While I was growing up.

The master said he'd train me
As a companion and a friend,
The mistress said she'd never fear
To be alone again.

The children said they'd feed me
And brush me everyday,
They'd play with me and walk me
If I would only stay.

But now the master hasn't time
The mistress says I shed,
She won't allow me in the house
Not even to be fed.


The children never walk me
They always say, "not now!",
I do wish I could please them
Can someone tell me how?

All I had, you see, was love
I wish someone would explain
Just why the said they wanted mine
And then left it on a chain......
---
---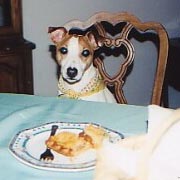 "Ever consider what they must think of us? I mean, here we come back from a grocery store with the most amazing haul -- chicken, pork, half a cow.
They must think we're the greatest hunters on earth!"
~Anne Tyler
About the Beebe Humane Society

The Beebe Humane Society began in February of 2003. A few concerned citizens in the community of Beebe wanted to help the animals in the area and at the local shelter. Beebe Humane Society has expanded beyond anyone's dreams.

We are the only Humane Society that will step outside the city limits in White County and help county animals. We cover cruelty, abuse and neglect calls on a daily basis.

Beebe Humane Society is currently operated out of a private home and a few foster homes in the area. Due to the size of the area we cover and the limited number of people and space available we usually stay over full. We are always in need of more foster homes!

We work very hard to give each and every animal in our care the best chance at a new and loving home . We post all adoptable animals to many websites. We show animals each and every weekend at public places such as Petco in West Little Rock on Saturday and Sunday. We have an application and screening process for all potential adopters, to help ensure that animals are going into a healthy, loving environment.

Unfortunately, the reality is there are too many companion animals in this country. Although we would like to be, Beebe Humane Society is not a "no-kill" humane society. With aggressive spay/neuter laws and education we hope to reach that goal. Currently our euthanasia rate is only 6%. What this means is that 6% of the animals that we take in are humanely put to sleep. This number includes aggressive, sick, or otherwise unadoptable animals.
The Beebe Humane Society is a 501c3 non-profit organization. The Beebe Humane Society receives no city or county funding. We are currently operating without the assistance of grants. We are run strictly out of pocket and from adoption fees and public donations.
Click here to find out how YOU can help!
A Rescuer's Prayer

Now I lay me down to rest
I pray my soul can stand this test
Of watching critters lose their homes
While owners gripe and cry and moan

I long for strength of spirit and
I pray they'll find a home again
Where they will know a loving heart
I can't do much, but it's a start..

And spare me from the owner's pleas
About the baby's allergies
Or how they're moving out of state
Or spitefulness 'tween cat and mate

Please keep me sane while dealing with
The woman who got as a gift
A wriggling tiny ball of fluff
That now is playing way too rough

Remind me I should bite my lip
When confronted with "he grew too quick"
"I didn't know he'd get so large"
"He seems to think that he's in charge"

Protect my heart when I hear them say
"I think we'll breed our dog one day"
Sometimes I think I'll break in two;
Each day brings trials harsh and new

And if I die before I wake
I pray one hopeless soul you'll take
My tears are gone, my faith is bare
Lord, please hear my rescue prayer.
Click here to find out how YOU can help!
Beebe Humane Society
707 HWY 64 West
Beebe, AR 72012
BeebeHumaneSoc@aol.com